Communication tools
Along with virtual communication tools, non-virtual (material) communication tools remain an important component of the day-to-day operation of a company.
Material communication tools possess the advantage of remaining visually present while their digital counterparts may fall into oblivion among your browsing history or favorites. And accessing these at any time does not require a computer or a smartphone. Information is readily available without spending hours browsing the Internet.
Creating communication tools is our job. Our Graphic Studio helps you make the right choice in graphics, support, format, etc. and contributes to bringing your communication project to success.
Our products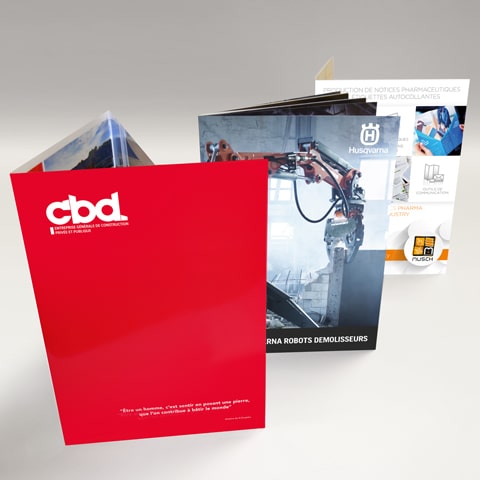 Company brochuree
Company brochure
Company brochures promotes the identity and know-how of your company. Add a « plus » to your visibility by chosing paper type, appropriate paper weight, graphic design and embellishment. Contact us to discuss the above.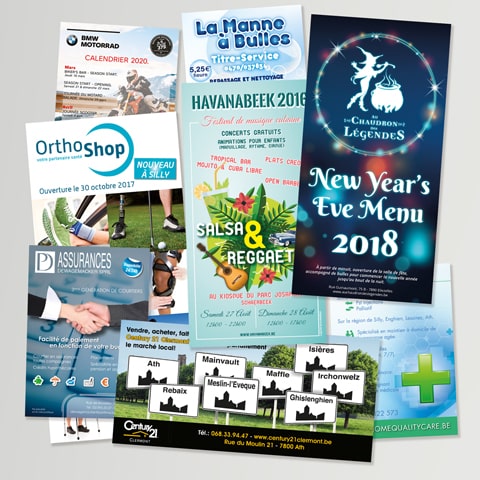 Flyers
Flyers
Flyers help boost a publicity or promotion campaign. Flyer is cheaper than a company brochure and can be distributed to a larger number.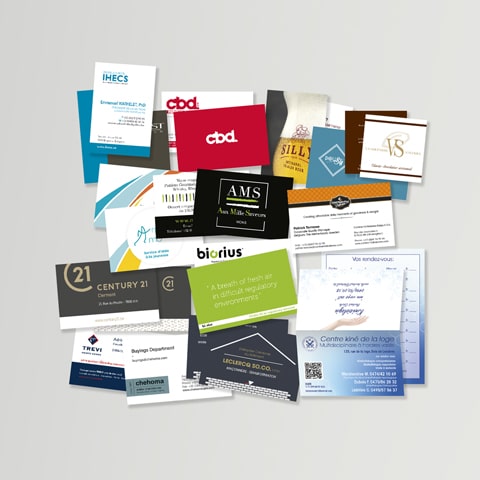 Business cards
Business cards
Businnes cards are exchanged between people interested to keep in touch or working together. Your company's identity will benefit from your business card's quality.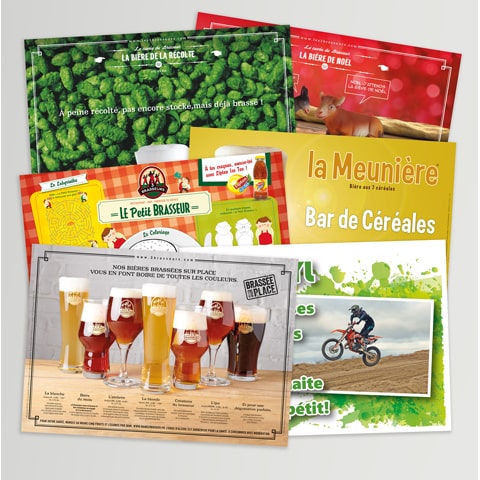 Promotional table mats-Placemats
Promotional table mats-Placemats
Table mats constitute very efficient communication tools. Mostly used by the catering sector, promotional table mats provide business information while your customers are eating/drinking.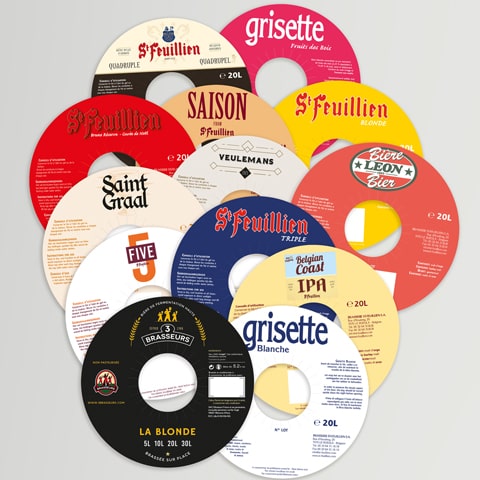 Barrel flanges
Barrel flanges
Used mosty by beer brewers, barrel flanges allow for easy identification of barrel content. Barrel flanges are non-sticking and can be removed easily.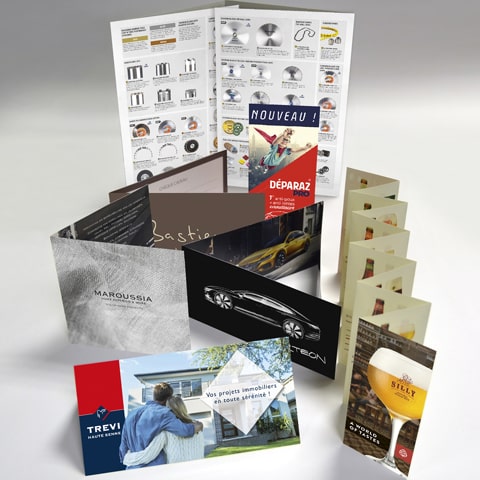 Leaflets
Leaflets
Leaflets were initially widely used as unfolding road-maps. Nowadays, these are widely relied upon as tourists or amusement parks guides.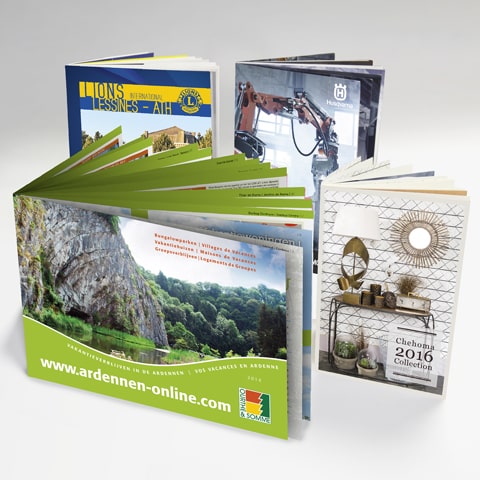 Products catalog
Products catalog
Products catalog provide easy and quick reference for your commercial representatives and are efficient sales tools.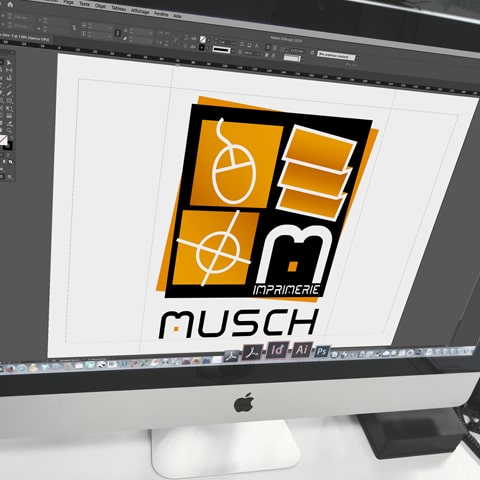 Graphic studio
Graphic studio
Create your logo and boost up your graphic identity on your communication tools. Contact our graphic specialists.
Contact
You have a question ? Need information?
No one knows as musch as we all together do
EURIPIDES